I'm now offering some new Magnetic Variety Packs. Here we have the Bunny, Ice Cold Beer Served Here and the You're The Bomb Magnet.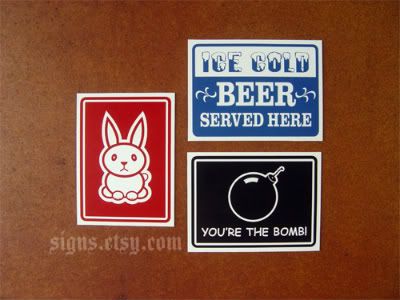 In additon there is the Owl "HOOT", Cherry and Rabbit Magnet Deal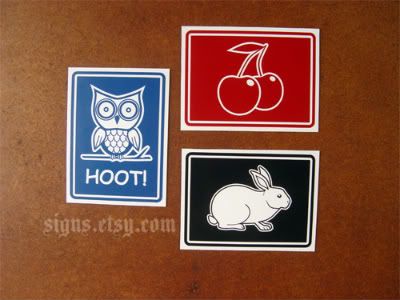 And lastly we have the Strawberry, Monkey and Octopus Magnet Deal.
I sell some of these individually too but I thought it would be fun to offer a little variety and a better deal when you buy three of these.

http://signs.etsy.com